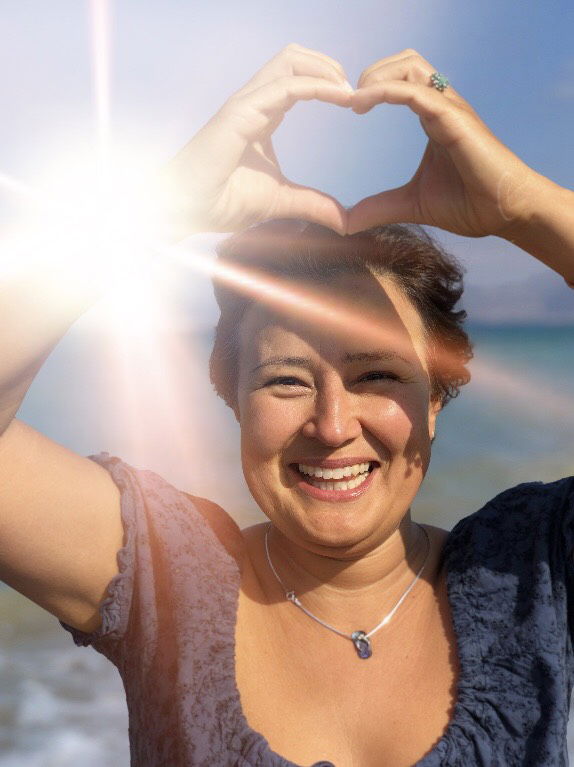 A warm welcome to Success Boomerang!
My name is Marina Malmberg, and I'm a Sustainable Stress Management Coach and professional corporate expat spouse support provider, a former corporate expat spouse, repatriate, who strongly believes in giving back. The boomerang is making or breaking the success of the companies and individuals in a quantum way. It's always a choice of how to use your boomerang - all we do to others returns back, believe we or not.
My mission
It took me thirteen years to recreate my career. As a former corporate expat spouse with advanced education, corporate and international experience, I found myself in the country that says it stands for gender and racial equality, in total professional alienation.
After studying this subject in depth at Copenhagen Business School this year, I learnt that in all economically developed European countries, the situation is hard for foreign academics, but in Sweden, it is severe.
There is data to rely on. According to the research of NGO, working with immigrants in Sweden, it takes on average over ten years for a female academic with a foreign background and education from abroad to find a job in Sweden. Many of us decide to go for a second Master degree in the age of mid forty.
Others choose to hide their level of education to be able to get any unqualified job to survive.
At the same time, we hear on the all media and statistics about a lack of educated professionals. The worse scenario is awaiting over-educated and over-qualified professional who will be denied all low-entry jobs and will not match to the management positions due to the lack of Swedish working experience.
While in Sweden women with a foreign background have to stand on their knees professionally and economically, I see as my mission to share my personal experience with the world and to share my knowledge about human rights and Sustainable Development Goals (SDGs) with the affected stakeholders - dis-empowered women.
My vision
My vision is that companies that are serious about their CSR and sustainability will see the adverse impact caused by the lack of corporate policies about the human rights of the women they affect and leave with no support. I hope that the up to date knowledge in Human Rights Due Diligence I studied this spring at CBS will help me to take the discussion with the corporations to a new level. Especially in Sweden and others highly developed countries where natives rely so much on the system that simply doesn't work for women with a foreign background.
I also hope my story and gained knowledge of adaptation, and career recreation will teach other corporate expat spouses and help them to be wiser when stepping into the game of expatriate life.
The truth is that each expat will be a repatriate one day. This journey is never comfortable, and it can be both heart, health and family breaking, yet we all have to go through it with minimum losses: it's unavoidable. Psychologists who work with expats rate the level of divorces as high as 80%. Life doesn't have to be that hard for people who serve multinational corporations. The biggest challenge is that most of the companies are more concerned about cost reduction than people care that is not always material. That is why repatriation is not yet a hot subject for CEOs consideration while it is a primary business responsibility to remediate caused harm to the affected stakeholders.
The support I provide is affordable for any multinational company. The last and the most challenging move each expat is into repatriation. It doesn't have to be a lonely journey due to the lack of corporate solutions.
I am providing professional expatriate support from the heart that knows how it is, on the other side and have a proven solution for the family and the company that cares. I do most of my work online that is the environment, cost effective time effective. I don't want any expat spouse to go alone through what I had to face. You will do it better with the support.
My story
As a former Tetra Pak expat spouse, I moved to Sweden with my husband after six years of exciting yet challenging expat life in Italy and Pakistan. For me it was always exciting discovering new countries and cultures, meeting new people that is so enriching. I managed very well cultural transitions to the warm countries. Sun was undoubtfully helpful.
Still, the company never cared to provide any expat spouse support that was critical several times: in times of In Italy and Pakistan and especially when we repatriated to Sweden, where exclusive recruitment agencies deal with outplacements of the corporate employees and no money can buy their support. They work only with businesses.
After six years of life without the ability to work due to absence of work permit for the expat spouses in Italy and Pakistan, I was entering Sweden as an "independent immigrant" with no social security nor company support. My husband's expat package didn't include support for me. I was destined to do all myself after years of sacrificing my career to Tetra Pak.
Apart from my husband, I was left alone. I had to make a cultural transition from warm multi-cultural Pakistan to cold mono-cultural Sweden. I had to learn a new language, take a new driving license, give birth and raise a child in alienation and on top of that to sell my competence with a six years gap in my CV without a social and professional network while outplaced employees use the immediate help of coaches and exclusive recruitment agencies in Sweden. Yes, I was not an employee - I just gave the company six years of my life living with no work permit in return and a tiny invalidity pension that is five times less than an average salary in Sweden.
Only years back, I realised I was turned into entirely dependent women from the day I became a corporate expat spouse. In Eastern culture, many women stay at home. Money making considered to be a man's job for generations, and there are no expectations women must work. Yet in Sweden, women deemed to be equal, and double income is a norm that is a considerable challenge for the expat spouses who often perceived as a luxury class with no material needs that is so far from the truth. Nobody thinks about the fact that each expat spouse needs her fulfilment, career path and personal and professional growth regardless of how much her husband is earning. Through my work with expat spouses in Southern Sweden, most of the expat spouses look only for free support complaining that they can't afford even a modest fee for consulting that can help them move their life and career forward. Expat packages are slimmed or replaced by local contracts with benefits contracts that put expat spouses in even deeper stress being forced to work. In Sweden, over 80% of jobs are filled via personal networks and connections that are unavailable for expat spouses. All existing governmental initiatives are incapable of solving the situation of expat spouses or immigrants with academic background. No results are measured, and resources go down the drain.
Even after years of business building, I have to ask my husband for support to pay for my bills. We tell women all over the world that education is the key. In my job search in Sweden, my Master degree was the biggest challenge despite the years of international experience and many talents vital for any corporate or international business. Unfortunately, this is not just my story but a story of all of my clients in expat support who are facing the same struggle of professional and social alienation, especially in Sweden.
One has to examine why foreigners in the age of forty go back to universities and what it gives them.
A wake-up call for the businesses & Western society
It's time our stories to be heard. It's time for the world rapidly going into globalisation that is built on trauma, career and financial losses of accompanying spouses that are facing lifelong consequences of mismanaged CSR, Human Rights Due Diligence, global mobility, HR policies and biased recruitment.
It's time to remediate lives of a generation of spouses who fall between all support systems for being loyal and humble towards big businesses that gained huge profits out of placing expatriates in the countries where they won't work for years without having their family with them.
Strangely, people do understand those wildlife animals who lived in a protected environment for years lost their ability to hunt and risk starvation. We do care about animals survival. At the same time, we leave without support. We walk away in a highly feministic society from women who are unable to integrate, who struggle in the absence of social networks and human connection.
In Sweden, we through their CVs with foreign names and universities in the garbage bin and instead employ less qualified but native graduates for jobs in international companies. Those graduates will need years to learn how to work across the borders and companies will spend a fortune on giving them international experiences that can't be acquired other way than through personal experience. We damp global competence and mistrust all that is foreign. We neglect people who are ready to work with passion and prioritise native, familiar and secure proclaiming equality and diversity. It's time to stop alienating those who can enrich the mono-cultural society with intercultural competence, fresh insight, compassion and genuine care for people, yet pushed to the limit of hope to be accepted.
For more details about independent expat, reviews follow me on my soon renewed Facebook page, LinkedIn and my emerging "Sustainable Expat" blog. I will be sharing the voice of corporate expat spouses, their true stories, as well as the story of my repartition from East to West from around the world.
It's time for our voices to be heard by those who are open to hearing. Each expat spouse and immigrant have human rights. It's time to stop abusing our rights in the societies that sustain the image of diversity leaders. It's time to practice true diversity, look openly at the problems and fix them instead of doing window-dressing. It won't last long.
My recreated career
Following my heart to support people, I found the only way to pursue my calling through my own business. Being denied all jobs I applied for the years, exempt temporary sales co-worker contract at IKEA store, I decided to stop attempts to fit in into Swedish society after twelve years of struggles and live my life the way I want to live it. The only way for me to work internationally is though my own business. I will never be satisfied with a locally oriented job. After living in four countries, for me, life and work mean global where I feel home.
Through my certified in stress management, cognitive therapy and relaxation and learnt that stress and especially alienation shortens our lives. When you know that fact, you start naturally looking for ways not only to minimise the stress and handle it but looking to the root of the problem. Realising that my life will be shortened as a result of twelve years of painful alienation I went through in Sweden, I am on a mission to help others to make better choices when moving, repatriating, immigrating and shortening the cultural adaptation. Unfortunately, similar problems are shared from most economically developed countries in Europe.
I help my clients in multiple ways from tailored to specific intercultural stress management to human rights and preparation to expatriation that will make or break your life. There is nothing in between. There is no option to re-do it, once you are in it. You, your life, your relationship, your culture will be changed forever. You will become an intercultural citizen who will never be the same — people who understand the value of guidance and coaching from experts immediately see the value.
Those who want to do it all by themselves always have a choice to learn from personal experience. In my expat years, I had none to ask. Nobody could give me advice or perspective of what I need to focus on now and built for the future. I lost many years of my professional development, yet I gained in-depth intercultural knowledge. I also studied business responsibilities for human rights, CSR & Diversity beyond the borders as well as the latest strategies of managing people in multinational corporations on a Master. With all gained facts and knowledge, I'm challenging the corporate world to stop playing in CSR and use window dressing to become truly ethical.
Through my experience working multinationals and global relocation, only a handful amount of multinationals provide expat spouse support in 2019. It's harder and harder for companies to find experienced expats. You reap what you sow: this is a law of boomerang that creates success or distress.
As a consultant, I'm working with companies who want to improve their expat retention globally. I also offer instant solutions to expat spouse support anywhere in the world with access to the internet. It's time to remediate the suffering of expats families who build globalisation, expansion and the wealth of your companies and it is companies primary responsibility by the Human Rights Due Diligence law.
All my work is grounded in stress management. As a Sustainable Stress Management Coach, working with stress prevention and rehabilitation since 2011, I was continuously looking for a natural way to balance stress, help depressions, free parents and children from fears and anxiety. I studied and practised many methods and I select the best fit for my clients.
My clients & their success stories
Many of my expat clients share they never feel heard by the mono-cultural service providers. It is understandable, as the expats have their own culture, often called "Third Culture Generation" - a widely open inter-culture that is so different from all mono-cultures. Our values are broader than local. We are influenced and enriched by many cultures that ere our temporary culture and home. As most of my clients have international experience or roots, I kept on looking for the support system beyond traditional psychology and mindfulness. I do not want to make people needy, dependent on my support.
I found a method of natural balance that is not based on theories and is universal for all people regardless of their culture or upbringing. Since winter 2019, I am registered Bach Foundation Practitioner after an intensive study in the UK, followed by three exams. While researching, I used the Bach Flowers and gained the balance I have forgotten I had. I didn't need to do daily yoga or have multiple sessions of coaching. This method helped me to release the trauma of my traumatic integration. Bach therapy gave me the tools and courage to create my signature program "Sustainable Expat Self Care". To learn more about my sustainable stress management work and "Sustainable Expat Self Care" program, please visit my therapy website
Marina's Bach Flower Therapy
.
This new program helps expats working with me online and covers not only sustainable and specific expat wellness and stress management. It also helps to find a new direction in life or career so much needed for many expat spouses and their families.
To learn more, please visit
Marina's Bach Flower Therapy
.
Why working with me
The stress of a career loss requires not only therapy but a meaningful existence and personal growth. The transition from dis-empowerment to professional independence is a time and energy-consuming process that requires hope and commitment.
My up to date knowledge in human rights, diversity, entrepreneurship and specific people management in multinational corporations helps me to see a perspective of the company, not only individual yet companies have a responsibility to take if they want to be ethical and sustainable in reality.
Together we can create a binary shared value: for the expat family, the company and for me, who is restoring career through own business from the wounds gained as a result of falling between all existing support systems.
In the expat support, I successfully assisted clients from Sweden, Russia, Finland, Israel, France, Poland, the UK and USA, corporate expat spouses and foreign academics in Sweden. I worked with the expat families from Apple, IKEA, European Spallation Source.
As a vendor for SIRVA International in the USA, Nordic Relocation Group and in cooperation with Human Entrance, I assisted many expat spouses and have a clear picture where expatriation is heading today. I provide needed innovative solutions that are always creating shared value for all stakeholders.
I am offering a unique opportunity to the corporate expat spouses to manage their stress of relocation, much easier adapting to the new culture and managing stress while building a rewarding business that can follow with you to the next destination, regardless of its geographical location.
My complete signature solution that creates shared value for the expat family, corporate leadership performance and improved corporate social responsibility in expatriate management: a possibility of a meaningful career for the following spouse in any geographical location: we do work online.
Intercultural stress management sustainable way
I have first-hand experience and understanding of intercultural challenges, that is very specific and not clear for those who never lived outside of mono-culture. I provide expatriate stress management to expat spouses and their families, cooperating with global relocation, corporate HR mobility and NGO's and provide on-demand career orientation for expat spouses.
I send my boomerang for the successful career remediation of each expat spouse, repatriate and the following partner across the globe!
With Gratitude and Heat-to-heart Care,
Marina Malmberg
My education
Master graduate in Business Responsibilities for Human Rights, CSR & Diversity Beyond the Borders, Copenhagen Business School (2019)
Licensed & registered Bach Foundation Practitioner (RBFP), UK (2019)
Certified Stress Management Coach with Cognitive Direction, Sweden (2011)
M.Sc. in Trade Management & Food Quality Control, St. Petersbrug, Russia (1995)